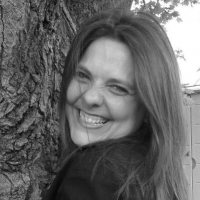 Melissa Ann
Contemporary Romance, Historical Romance, Romantic Suspense, Fantasy
Melissa lives in the Great White North in her spacious igloo with her two daughters, one of which is a mermaid, the other a unicorn. When she is not writing, she is riding her moose and wrestling with her polar bear. Due to the demand of her books, she was forced to train her hamsters to guard her home, as she typed out what the crazy voices in her head demanded.

She's an avid supporter of World Wildlife Fund and makes an effort to involve herself as well as her family in fundraising campaigns for various charities. Melissa has an Employment Counsellor Diploma from Fleming College, but she prefers writing stories over resumes
Presently she has ten books published in a variety of genres, which include Poetry, and Historical and Contemporary Romance.

Her Work in Progress is an Urban Fantasy titled, Mirrored Souls which will be published soon.